REVIEW OVERVIEW

Quality
Features
Ergonomics
Value

SUMMARY

Over the last couple of years, Milwaukee Tool has ramped up their production and number of levels they offer to the contractor. They now took these levels and packaged them in a nice quality case and created a level started kit with three levels.
Milwaukee Tool has come a long way over the last decade.  From a power tool manufacturer who had a small piece of the pie, to a large company that is dominating almost every front they enter.  One of the reasons they have done this is by hiring smart people and not being afraid to enter new markets.  Speaking of new markets, Milwaukee entered the level market not too long ago and they have been making a splash with their box levels.  They entered a crowded market with a high-quality level and have taken market shares away from the competition.  Speaking of levels, let's jump into the Milwaukee Level Storage Review.
Milwaukee Level Storage Review Overview
Milwaukee Tool is doing a lot of things right, but one item I am loving is their storage solutions.  Milwaukee has been kicking butt and thinking about the difficulties tradesmen have with storage solutions.  So Milwaukee has been creating tool chests, tool boxes and portable solutions like the Milwaukee Packout.
Now Milwaukee created a level storage bag.  A user can buy the bag separately (MLSB48) or as a starter kit (MLBXC48).  We already reviewed the Box levels and the torpedo level, so today we are just focusing on the bag and the starter kit MLBXC48.
Milwaukee Level Storage Review Features
The Milwaukee level starter kit (MLBXC48) comes with 3 levels.  You get a 24″ & 48″ Box Level, plus a Torpedo Level, plus the case.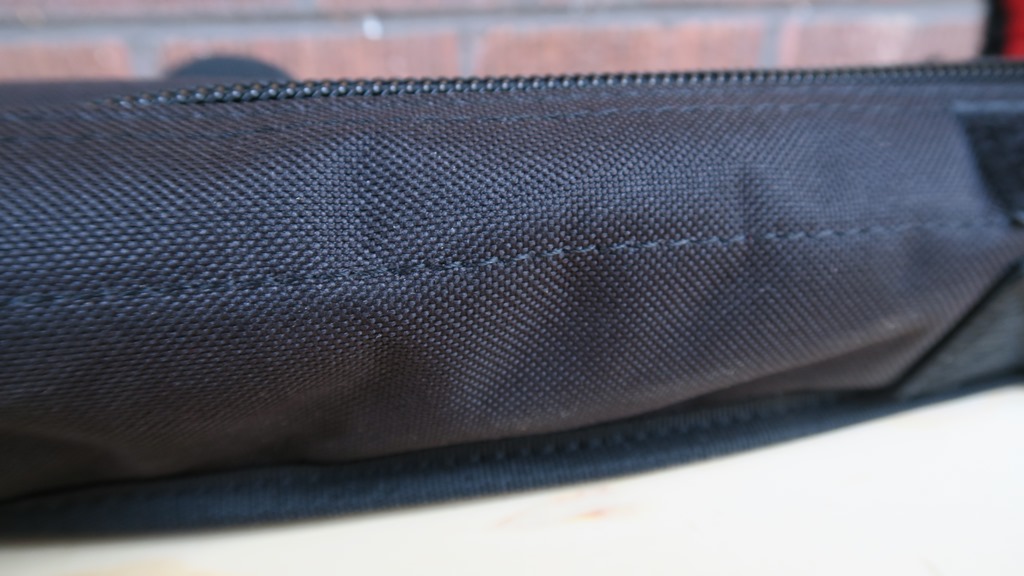 The bag is designed from a water-resistant 600D Nylon and 1680D Nylon on the backside,  which means it will not only withstand the harsh workplace environments, but also outside elements.
One feature that is great about this case is that each level has its own storage compartment.  This means that your level is separated and will not rub or bang into each other during storage or transport.
Milwaukee uses all metal hardware and a large metal zipper for the 48″ box level.
The level storage bag has three options to carry this around.  There is an adjustable shoulder strap that also has padding for your shoulder.  There are two carrying handles, one in the middle and the other is located at the end of the storage bag.
The torpedo level is stored on the front and secured by an elastic strap.  The 24″ level is in the next level below and is secured with a Velcro flap and the 48″ level is secured with a zipper pouch.
The level storage bag also features an external storage area and integrated tool loops for additional storage for other tools or items.
Milwaukee Level Storage Review Value
The price point for the level bag (MLSB48) is $59 at The Home Depot.  If you want the starter kit (MLBXC48), you're looking to pay about $200 at The Home Depot.
For me, I think both options are a good value.  I have seen plenty of other level cases that are less money, but they also offer less.  The Milwaukee is built with quality, protection, and ease of use in mind.
Milwaukee Level Storage Review Final Thoughts
Overall Milwaukee did a great job designing the bag.  All three levels fit snug and are extremely easy to access.  I like how I never had to fight the level when trying to take them out or put them away, which is something we have seen in other level storage bags.  The bag is tough and made to take the abuse of the job site or taking them in and out of the back of your truck bed.  I like how Milwaukee also designed 2 debris vents to help prevent dirt and water build up on the bottom of the bag.